SARAH EDDIE
DIRECTOR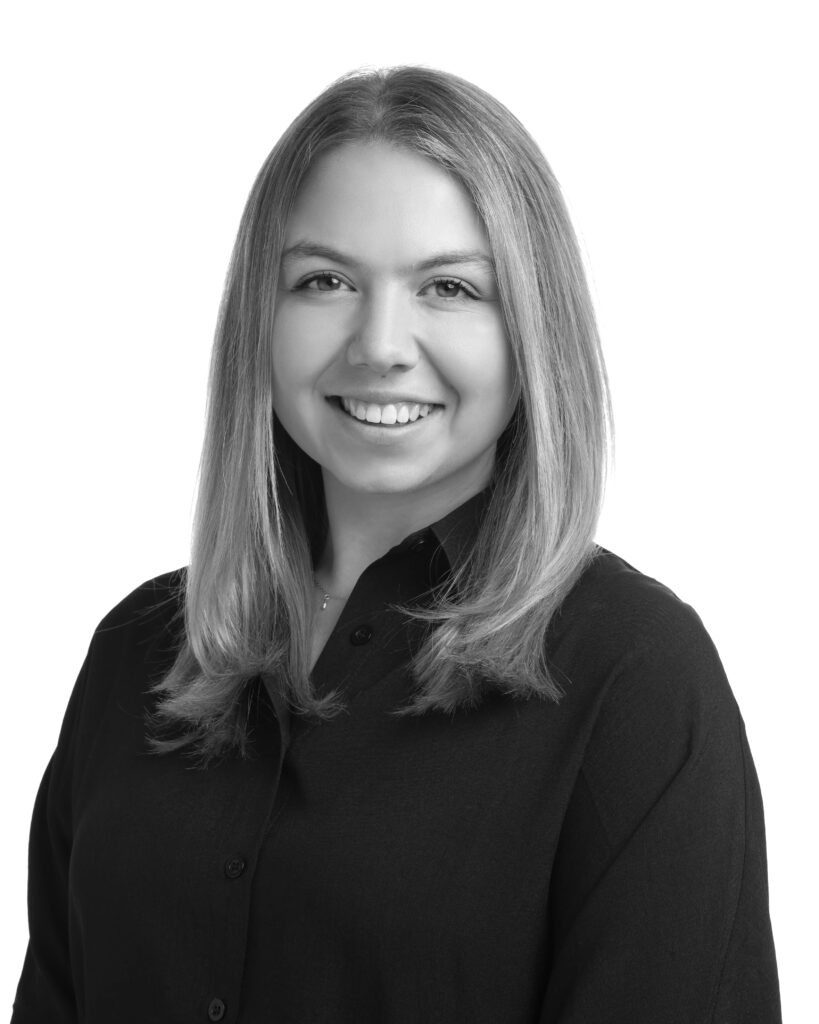 Sarah Eddie ARAD CBTS trained at North Shore Dance Academy under the direction of Anne Gray where she completed all RAD exams including Advanced 2 with Distinction. Sarah then trained at Elmhurst Ballet School, UK, and during this time performed with Birmingham Royal Ballet, competed in the Genee and achieved a Diploma in Professional Dance. Sarah then performed professionally with the Ajkun Ballet Theatre, New York, with soloist roles in the Nutcracker, Don Quixote and Sleeping Beauty. Sarah has completed her RAD teaching qualification and has nearly completed a Bachelor of Business (majoring in Accounting and Finance). She is passionate about teaching ballet and nurturing student's love of dance. Sarah has taken over as director of the school as of 2022, and is excited to continue guiding the school to excellence.
0451 730 365

@
info@northshoredanceacademy.com.au
---
CARMELITA BUAY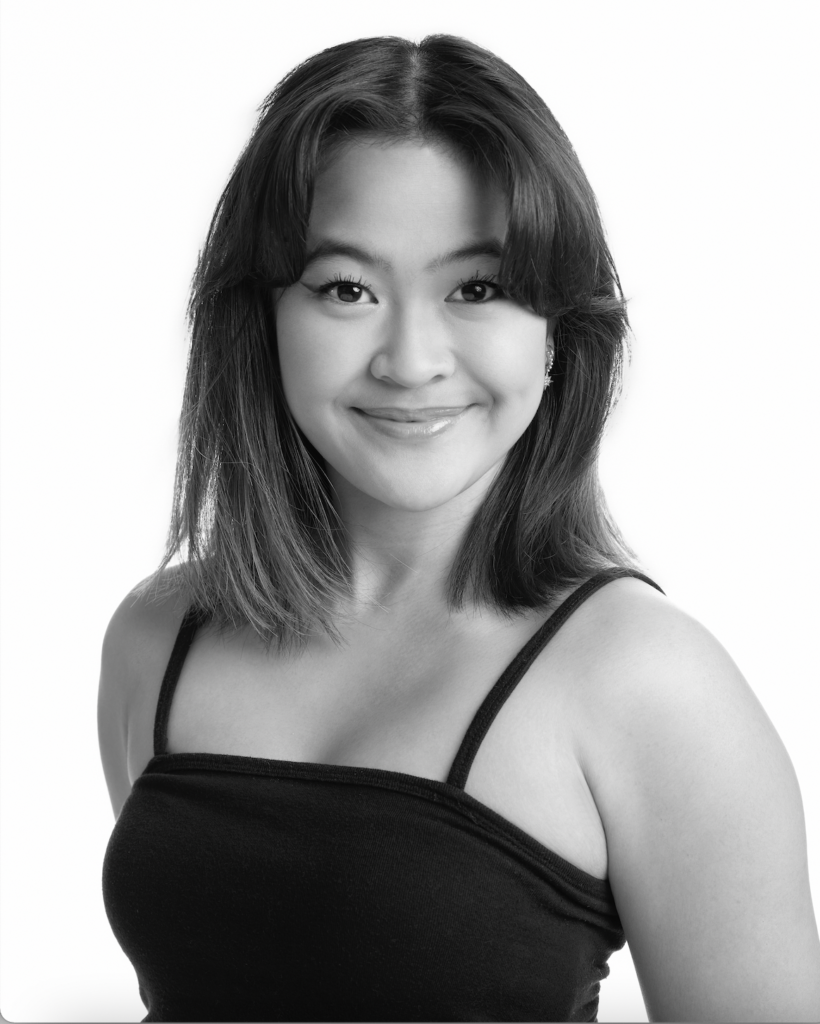 Ballet and Contemporary
Carmelita discovered her love of ballet and contemporary at NSDA, completing RAD Advanced 2 with a distinction. She pursued her contemporary training under Sydney Dance Company's pre-professional course, attaining her Advanced Diploma in 2022. Carmelita has worked with the Australian Ballet Company as a junior dancer in the professional productions of 'The Nutcracker' and 'The Story of Clara'. She has won and has placed at Sydney eisteddfod's contemporary, lyrical and ballet sections on numerous occasions and has competed as a grand finalist in the Asian Grand Prix international ballet competition, Hong Kong. Carmelita performed a duo for Sydney Dance Company's 'PPY Revealed' performance, and further featured in a solo and duo in Stephanie Lake Company's internationally toured show 'Colossus', in Newcastle. Carmelita loves sharing her own learnings in contemporary, ballet and commercial styles with her keen students.
---
JEREMY CHAU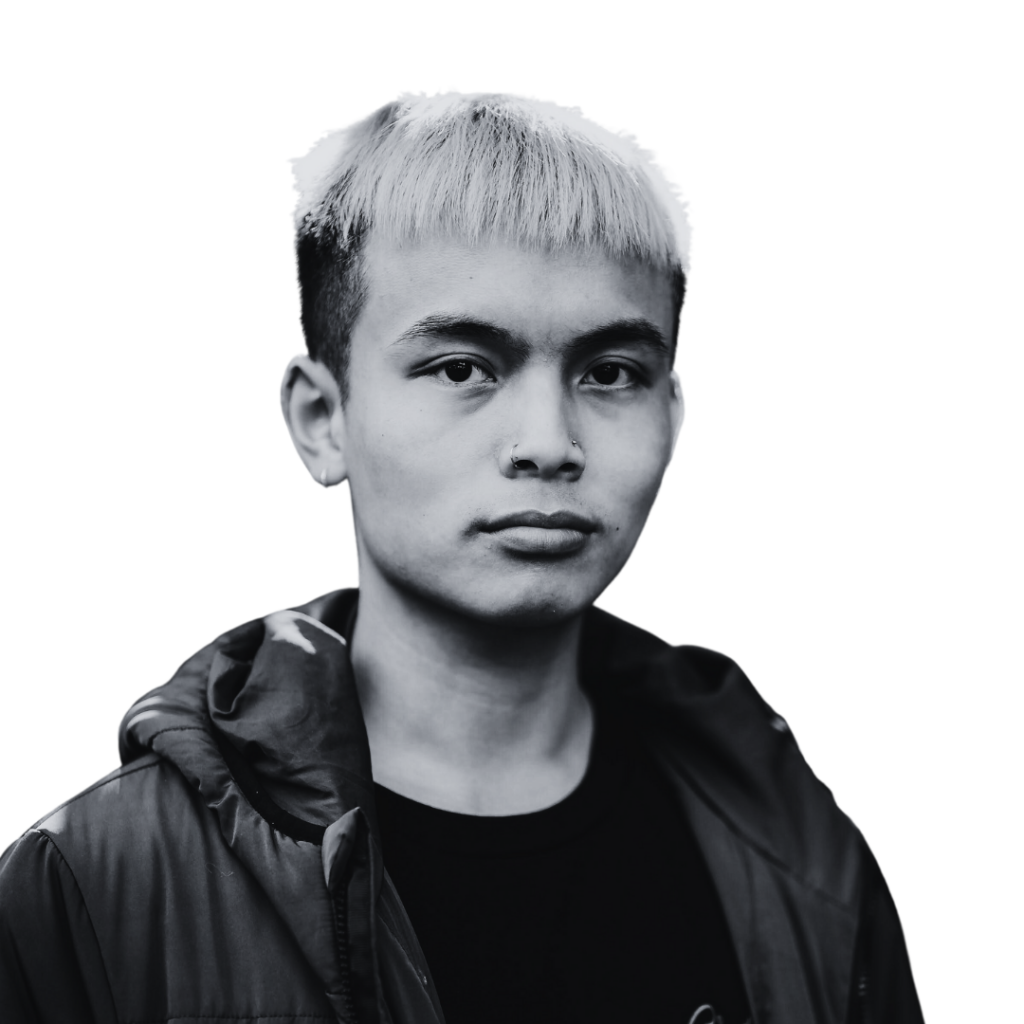 Jeremy is an experienced dance teacher with a passion for nurturing his students' growth. He has taught at multiple studios and worked with some of Australia's best choreographers, including Fetu Taku, Sela Vai, Blake John Wood, Matt Antonucci, Shannon Hanrahan, and others. As a performer himself, Jeremy has been part of numerous professional projects, including Composed, The Program, BCCAP, the Dark Angel Video Project, HUMXN Artistic Development Program, the Channel Concept Video, and The Intensive. He has also choreographed various pieces for Dance Industry Performance, One Dance Collective Variety Show, and students at studios and high schools. Jeremy has developed a unique movement quality that he incorporates into his classes and choreography.
---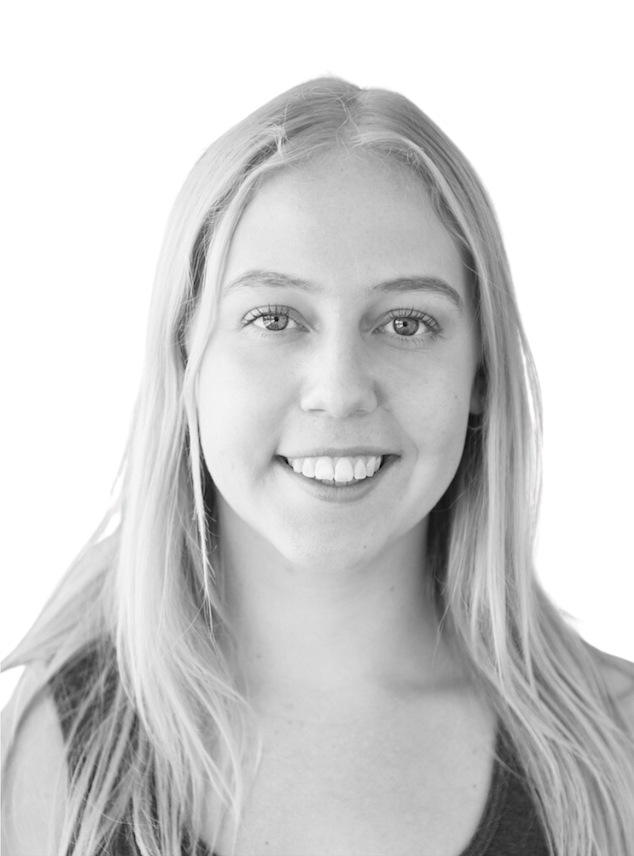 Ballet and Contemporary
Jocelyn started ballet at the age of 4 training at Sydney Festival Ballet and North Shore Dance Academy. She completed her RAD Advanced 2 with Distinction. Jocelyn then moved to Perth to study contemporary dance at the Western Australian Academy of Performing Arts (WAAPA). There she completed her Bachelor of Arts (Dance) and her Honours (Dance). After graduating from WAAPA she stayed in Perth working as an independent contemporary dancer and choreographer. Jocelyn loves teaching dance and sharing any knowledge she has been fortunate to gather over her years as a dancer.
---
CHLOE JACKETT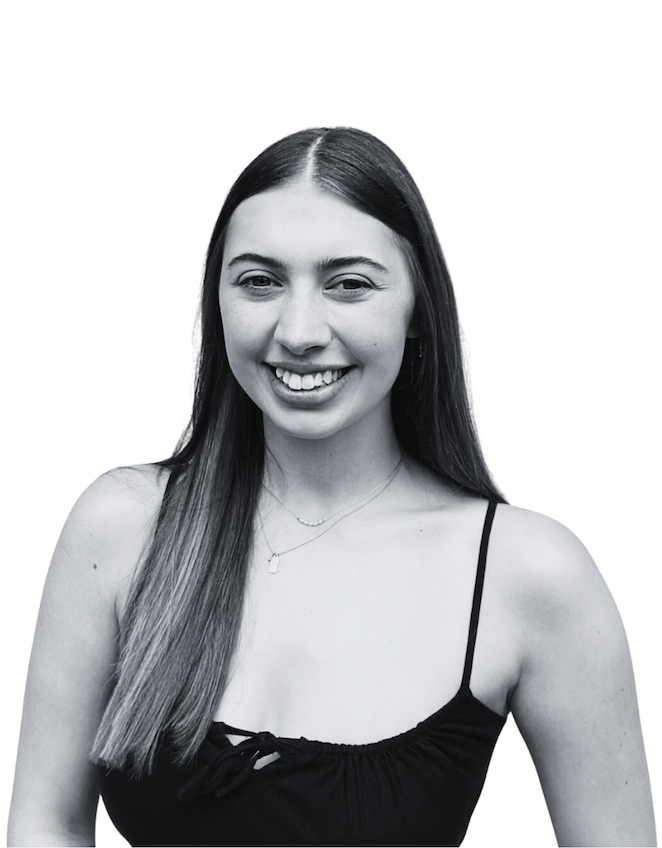 Administrative Assistant
Chloe has grown up training in multiple different styles of dance with her main training at Brigidine College St Ives. She has since gone on to win a National Title at the AASCF Nationals for both Jazz and Lyrical groups. Chloe is currently completing her Bachelor of Business (Event Management) at Torrens University.
---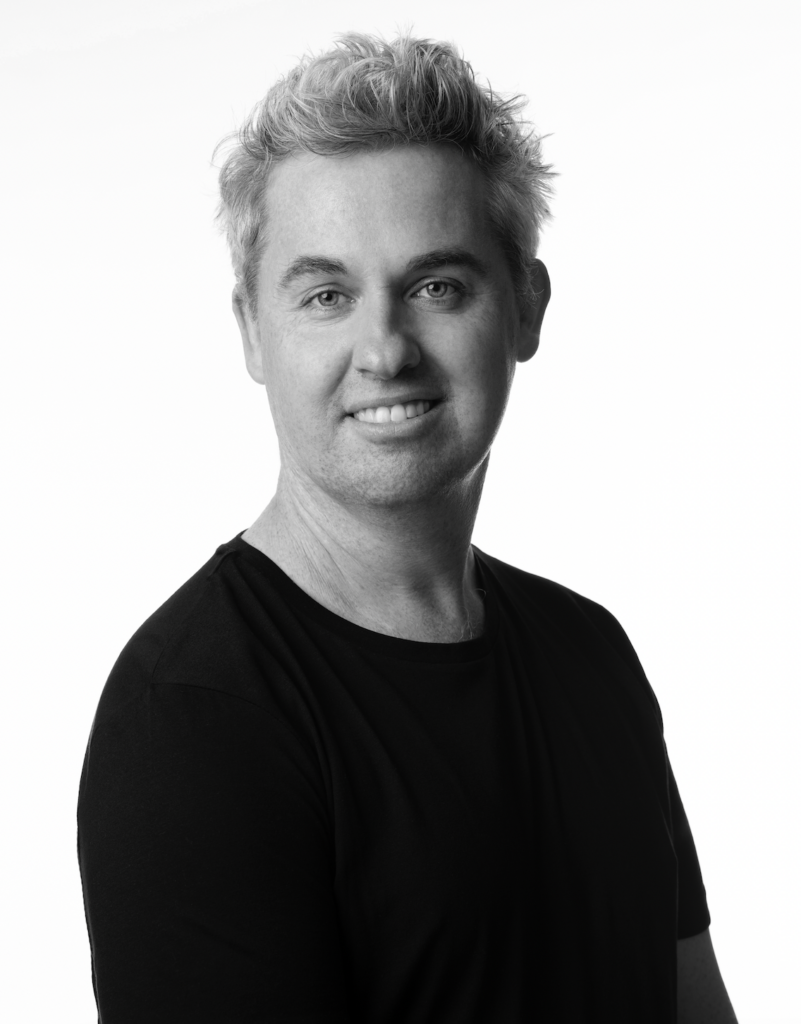 Piano Accompanist
Grant studied piano, pipe organ and musical theory during his secondary schooling before embarking on a Bachelor of Arts/Bachelor of Laws at UNSW. During his tertiary study he played piano for NSDA and this re-ignited his passion for classical music and the arts. As a ballet pianist Grant plays for the Australian Ballet, Sydney Dance Company and the Royal Academy of Dance.
---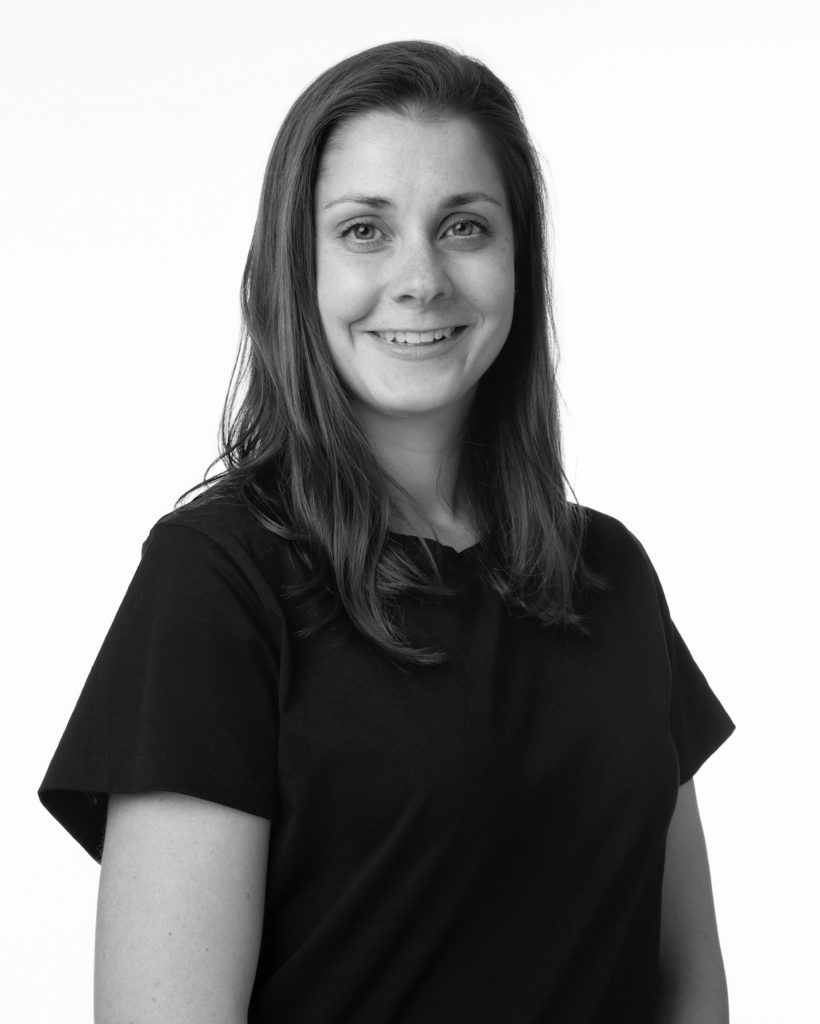 Classical Ballet, Pilates and Stretch
Marie Logan ARAD BA RAD RTS trained at NSDA, completing all RAD examinations to Advanced two level. Marie gained her RAD teaching qualification (CBTS) whilst completing her Bachelor of Arts degree at Macquarie University. She has also studied and taught the Cecchetti method of Classical ballet and is a certified Pilates and equipment instructor (Certificate IV in Fitness Pilates & Certificate III in Fitness). Having taught for over 20 years in Australia and the UK, Marie has extensive and varied experience teaching people of all ages and abilities, including students at the Royal Academy of Dance headquarters in London. Marie is an Associate and fully registered teacher with the Royal Academy of Dance and a Practical Teaching Supervisor for the Certificate in Ballet Teaching Studies and Diploma in Dance Teaching Studies programs.
---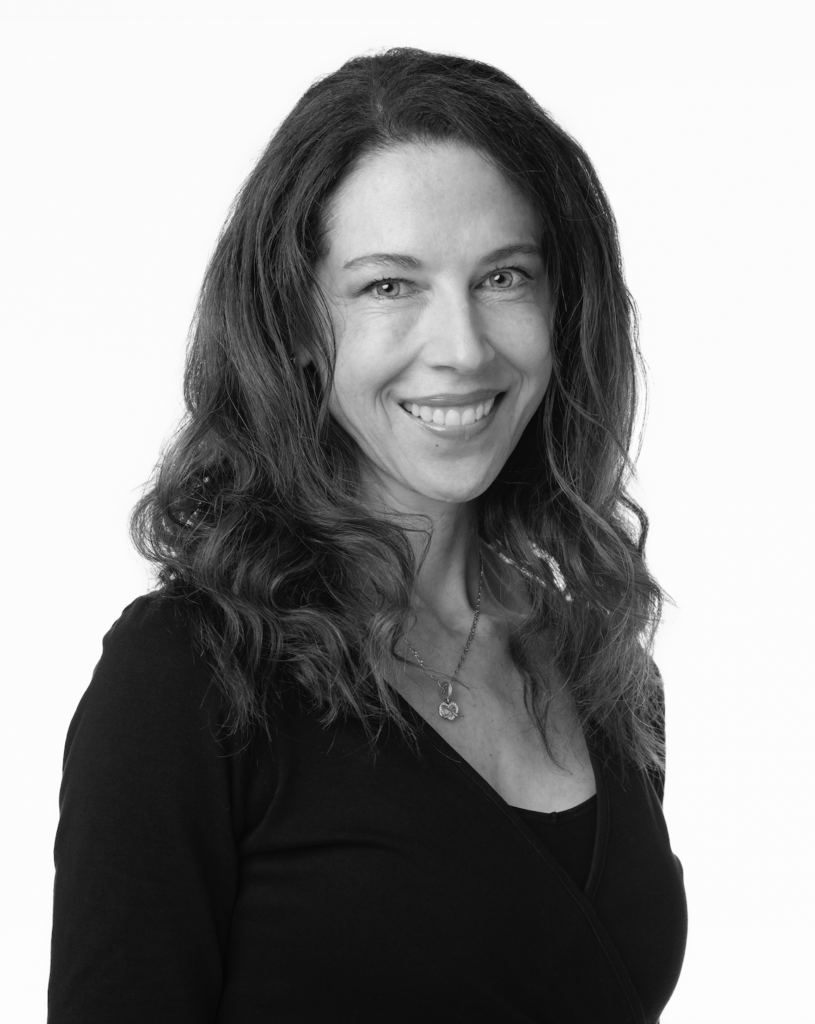 Classical Ballet, Pilates and Stretch
Cathy Moss ARAD completed her RAD Advanced 2 with Distinction and was a scholarship student at the Royal Ballet School, London. She also has a Degree in Speech and Language Pathology from the University of Sydney. Cathy is passionate about teaching ballet and sharing her love of dance.
---
DAVIDE DI GIOVANNI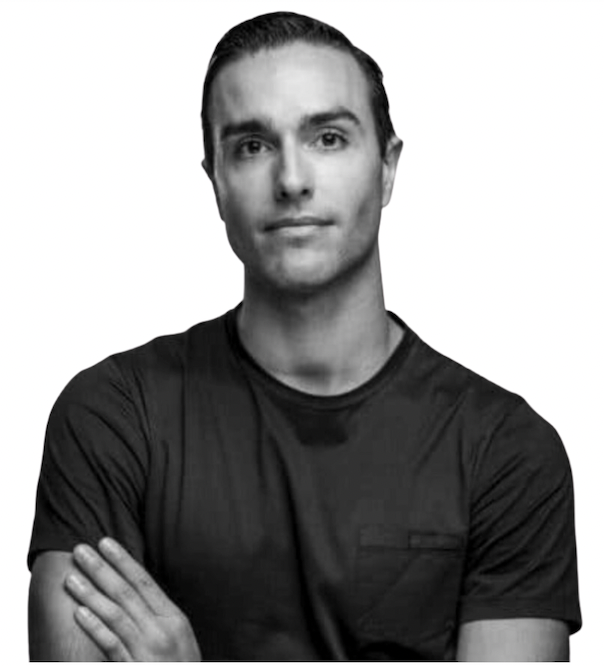 Contemporary
Davide's impressive background includes training at the prestigious Teatro Alla Scala in Milan and Balletto Di Toscana. He has worked at several esteemed dance companies, such as Balletto Di Toscano, Balletto dell'Esperia in Turin, and the Staatstheater am Gärtnerplatz. In 2017, Davide joined the Sydney Dance Company, where he performed until 2022. He now runs his own dance collective, "New Old Now," and is eager to share his wisdom and knowledge with students through his contemporary teaching. We are thrilled to have him as part of our team and look forward to the valuable contributions he will make to NSDA.
---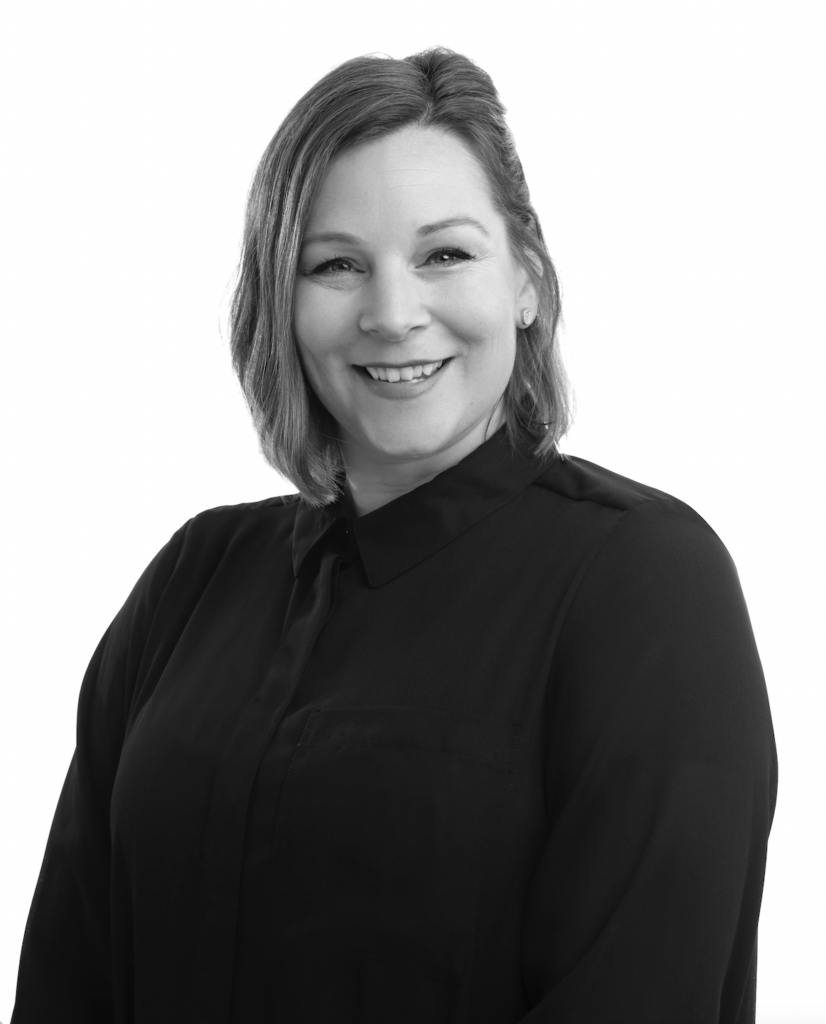 Jazz and Hip Hop
Rachael completed a Diploma of Dance and has worked in the children's entertainment industry for The Wiggles, Nickelodeon and performed in shows for Carnival Cruise Lines. Rachael has many years of teaching experience.
---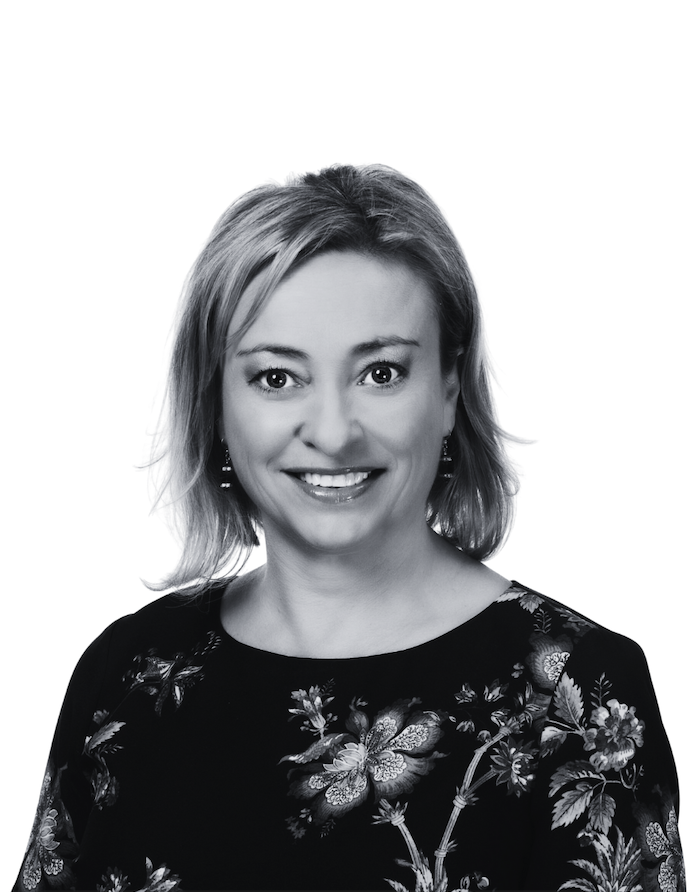 Classical Ballet
Renee completed her Adv2 and her RAD Teaching Diploma (Distinction for the Vocationals) and has studied all dance genres specialising in Ballet and National Character. She also has a degree in Biotechnology from UNSW. Renee is passionate about teaching and encourages every student to share their love of dance.
---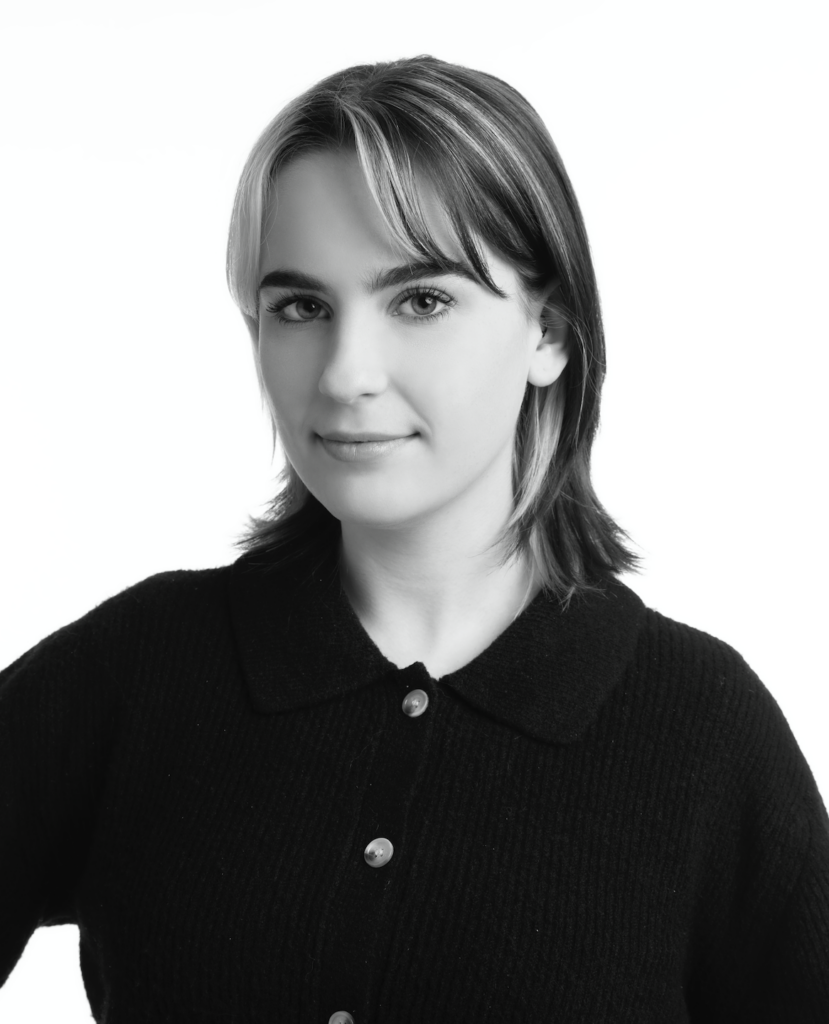 Classical Ballet
Amelia started training at NSDA at age 4 learning Ballet, Contemporary/Lyrical, Jazz and Character. Selected to represent NSDA in many award winning groups and solo eisteddfod dances, Amelia was a Distinction student and achieved her RAD Advanced 2 exam. Completing HSC Dance attaining an excellent mark, Amelia was selected for "Callbacks" for her choreography. She is currently studying at The University of Sydney a Bachelor of Liberal Arts and Science (Honours). Amelia is excited to share her love of dance, helping students to achieve their best.
---
JENNY MASSIGNHAM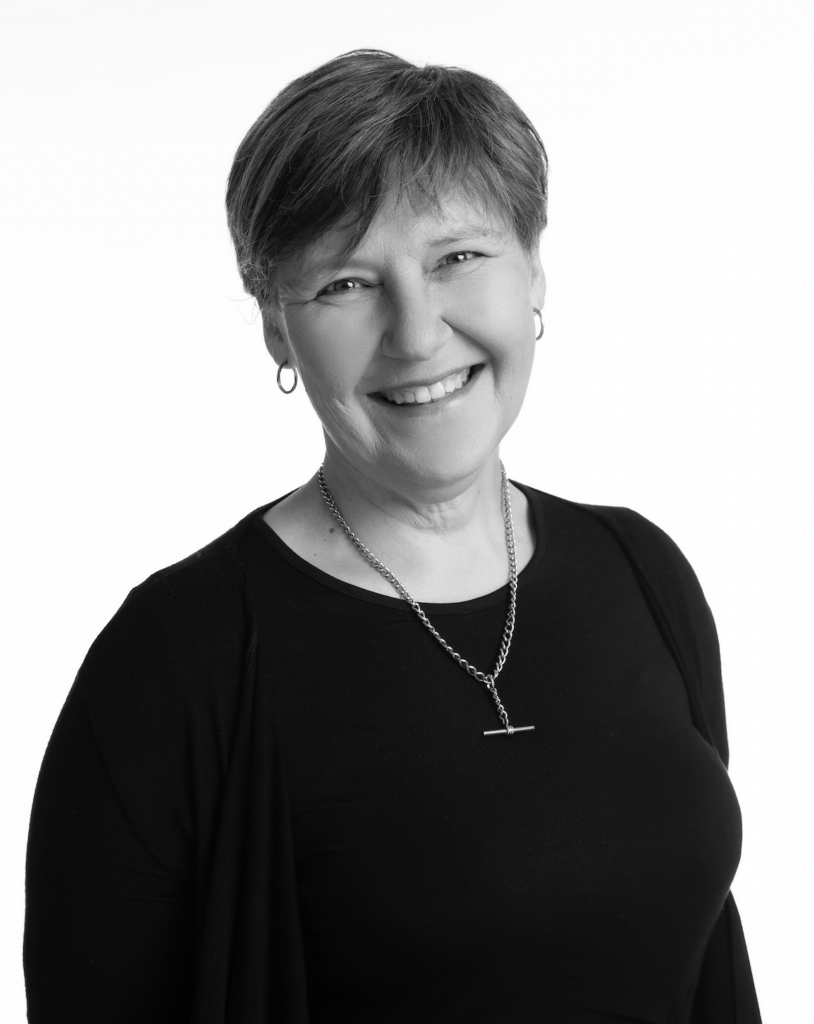 Costume Assistant
---
MEGAN TAYLOR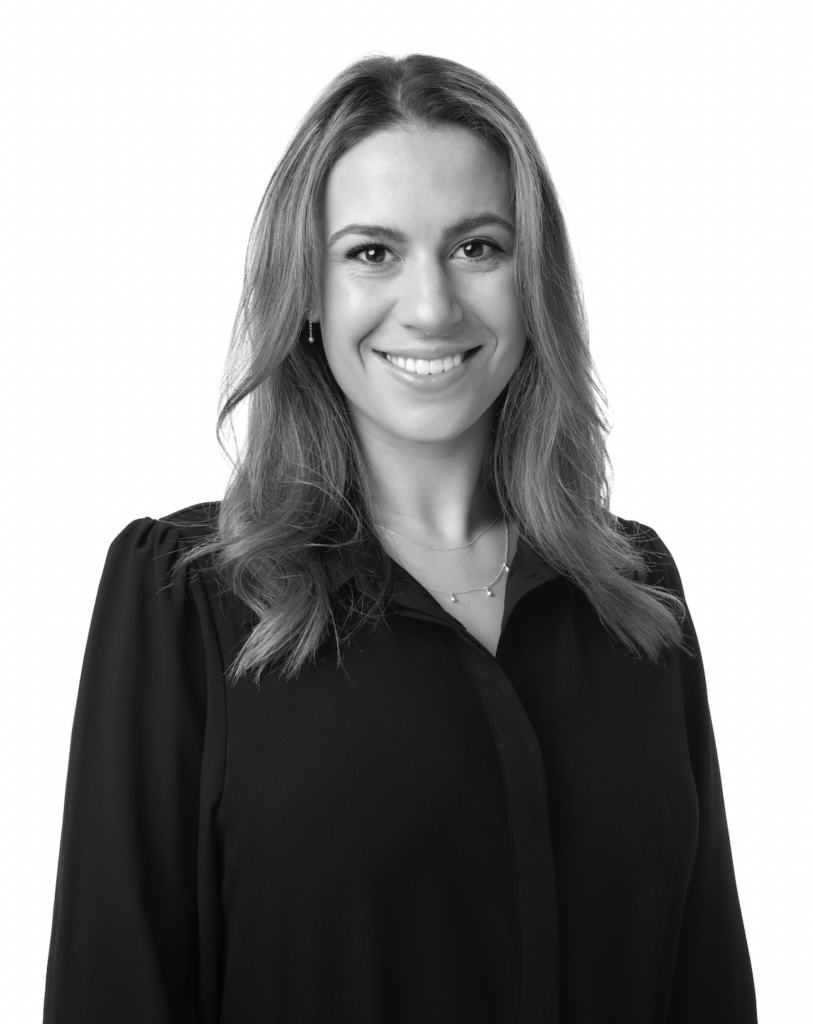 Classical Ballet and Contemporary
Megan began ballet at the age of 5. She spent 7 years training in Perth at a performing arts school where she did jazz, tap, and ballet examinations. In Sydney, she spent 6 years training at North Shore Dance Academy and completed her RAD Advanced 2 exam with Distinction. Megan also represented NSDA in solo and group eisteddfod dances. Megan completed her HSC Dance with a Band 6 and was selected for "Callbacks" for 2 of her works. She has received a Bachelor of Psychology (Honours) and is currently in her second year of Masters of Clinical Psychology at UTS Graduate School of Health.
---
CHARLOTTE THOMSON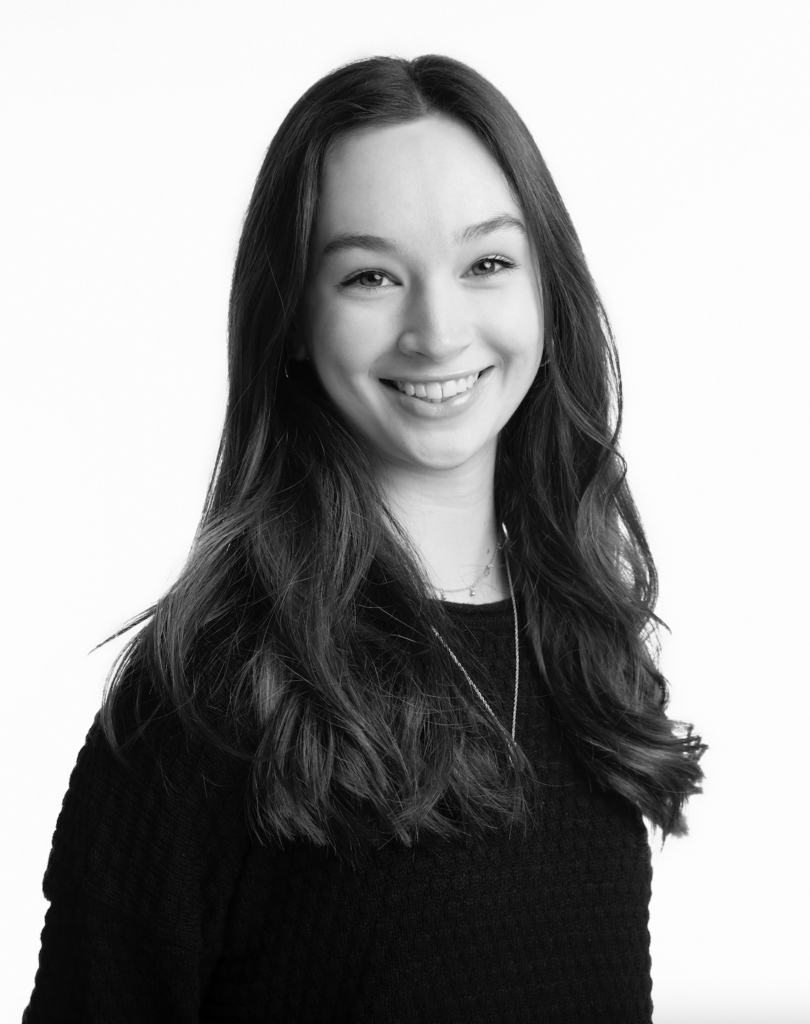 Ballet and Contemporary
Charlotte commenced her dance training at NSDA at the age of 4 and has since gained experience in ballet, national character, contemporary, jazz, hip hop, and salsa. Whilst at NSDA Charlotte completed her Advanced 2 exam, represented the school in solo and group eisteddfods, competed in the Joan and Monica Halliday and Isobel Anderson Awards, trained at the Australian Ballet School as part of the ITP Program, and modelled for Bloch. Charlotte completed the HSC dance course, ranking 1st in her cohort and receiving "Callbacks" for her HSC works. Following her graduation, Charlotte completed a Certificate IV in dance and is now studying a Bachelor of Dance at AMPA. She has plans to attain her RAD Teaching qualification and continue sharing her love of dance with her students.
---
NICOLE VYTOPIL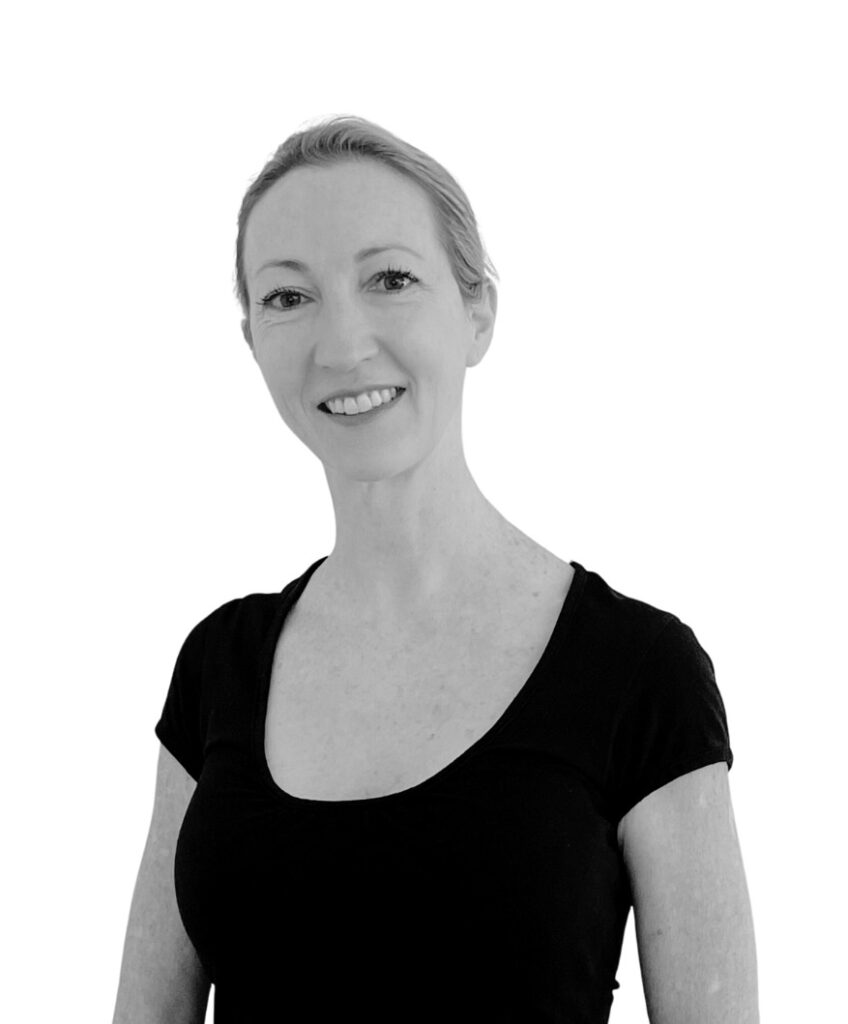 ---
---
Anne Gray gained her Associate Royal Academy of Dance (ARAD) and Royal Academy of Dance (RAD) Teachers Diploma with Distinction, was an RAD Adeline Genee (Fonteyn Award) Finalist and a Society of Dance Arts (SODA) Finalist.
Anne has extensive international experience dancing at the Joffrey Ballet School, New York and in Monaco, as well as the Sydney Festival Ballet Company. Anne starred in the ballet film, Harlequin, and performed in various television commercials.
In 1992 Anne founded the North Shore Dance Academy, which is now one of Sydney's leading ballet and dance schools. With her dedication, commitment and first class faculty, Anne has nurtured many students to successful careers in the Australian Ballet and dance companies throughout the world. Actively participating in Australia's dance community, Anne is an Associate and a Mentor for teacher training for the Royal Academy of Dance.